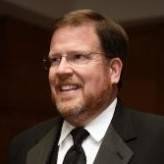 Sr. Consultant and Trainer, International Institute for Learning (IIL)
In this on-demand course, you will explore key coaching concepts and skills in an environment where skills and habits can be developed, sharpened and improved, and/or initiated. The complete program includes highly interactive on-demand course activity and experiential learning.
This learning solution delivers a practical tool kit for developing coaching skills that you can leverage as a leader with your team. The objective of this course is to provide a platform for developing and growing key coaching skills so that you can help your team members become more self-sufficient and focused. This, in turn, helps you to become even more productive as your time is freed up, allowing you to focus on the strategic, big-picture direction.
Learning will be supported through individual problem-solving exercises and conducted by a practicing, accredited professional coach/experienced workshop facilitator.
You'll learn how to:
Define what is coaching, what ifs not and what's in it for managers to coach
Recognize difference between various developmental interactions like coaching. counseling and mentoring
Explain and interpret the different roles ofa manager and the process of coaching
Practice skills of coaching as a manager
Formulate an individual development plan for application at workplace
Ed Lively, PMP, MCT, CSM brings a wealth of experience to the project management field as a practitioner, presenter, mentor and author. An IIL Senior Consultant and Trainer, Ed is enthusiastic about motivating and developing others and has taught thousands of managers, team members and executives from 32 industries and 16 countries.