Reset: A Leader's Guide to Work in an Age of Upheaval
Johnny C. Taylor, Jr., SHRM-SCP
President & CEO, Society for Human Resource Management (SHRM)
We live in an age of global upheaval and uncertainty. Due to the current demand for remote work and increased focus on diversity and inclusion, an increasing number of companies are finding themselves in "wars for talent" as they source and recruit candidates from all over the world. In this talk, Johnny C. Taylor, Jr. will address the importance of creating an enduring and tangible culture that helps everyone feel empowered to do their best work, and the need to develop inclusive organizations that leverage differences for the purpose of growth and innovation.  
Gain practical strategies for finding and keeping top talent. 

 

Learn how to reimagine, reorganize, and reset your company culture and operations.

 

Receive dynamic tools in order to sustain long lasting change.

 
Johnny C. Taylor, Jr. is President and Chief Executive Officer of the Society for Human Resource Management (SHRM). Mr. Taylor's career spans more than 20 years as a lawyer and an executive with not-for-profit and for-profit organizations, including IAC, Paramount Pictures, Blockbuster Entertainment Group and the Thurgood Marshall College Fund, among others. He has served as chairman of the President's Advisory Board on Historically Black Colleges and Universities and on the White House American Workforce Policy Advisory Board. He is a Vice-Chair of the Board of Trustees at his alma mater, the University of Miami; and a member of the corporate boards of Guild Education and iCIMS, Inc. Mr. Taylor is a weekly contributor to USA Today, a Fellow of the National Academy of Human Resources and a SHRM Certified Professional.
Building Great Companies on Purpose
Former CEO of Jamba, Inc., Board Chair, Author and Speaker
Writer and Founder of Kiki
For The FutureTM
A Fireside Chat with Marshall Goldsmith
Author of What Got You Here Won't Get You There and The Earned Life
Enjoy an intimate fireside chat and interview with world-renowned executive coach and New York Times bestselling author, Marshall Goldsmith, as he shares key lessons from his most recent book The Earned Life: Lose Regret, Choose Fulfillment.  Dr. Goldsmith will be asked probing questions about the extraordinary lessons he's learned coaching some of the best CEOs in the world, how we're never done earning our life, common mistakes leaders make, the steps in the process of living a purpose-driven life, how to change others' perceptions when you change your behavior, learning how to embrace feedback.
Through this illuminating chat with Dr. Goldsmith, we can learn how to close the gap between what we plan to achieve and what we can get done – all while avoiding the trap of existential regret. The Earned Life fireside chat will help to create a roadmap for ambitious people seeking a higher purpose.
Gain insights on how to lose regret and choose fulfillment.
Learn how to create a purpose-driven life.
Learn how to avoid common mistakes that leaders make.
Gain practical tips on how to embrace feedback.
Marshall Goldsmith is the only two-time, Thinkers50 #1 Leadership Thinker in the World.  He has also been recognized as the #1 Executive Coach in the World for many years.  His New York Times Bestsellers include The Earned Life, Triggers, MOJO, and What Got You Here Won't Get You There.  Dr. Goldsmith is one of the few executive advisors who have been asked to work with over 200 CEOs and their management teams.  He has 1.5 million followers on LinkedIn and has recently been recognized as one of their Top 20 Content Creators.
If People Can't Grow, They'll Go:
How to Attract & Retain Top Talent
Data & Analytics Cloud Consultant, Google
Join Nelly Wilson, an emerging leader at Google, as she shares thoughts on attracting and retaining top talent in today's ever-evolving business climate. Learn about practical strategies to elevate and transform your workforce such as reverse mentorship, peer-to-peer bonuses, and accessible leadership. Genuine change is possible within your organization – come hear some ideas on how to get started!
What do you offer a top performer to make them want to join your team and be a part of your success?
Tangible examples of how you can attract and retain top talent.
Spark the flame of success at your organization!
Nelly Wilson is an emerging leader at Google. Leading engineering delivery teams, she designs and implements data and AI solutions at Google Cloud. Bringing her voice to conversations that not only shape the present but also create the future, Nelly is consistently sought out for her thought leadership. Her work across multiple industries has been recognized with various awards, including Google Cloud Club, of which she is the youngest-ever recipient.
What Does Future-Ready Leadership Look Like in the Context of Artificial Intelligence?
Sr. Trainer and Consultant,
International Institute for Learning (IIL)
There are waves of organizational adaptation challenges facing decision makers due to current time societal, systemic and geo-political, economic implications. It is difficult to plan strategically and then act decisively towards a future that is uncertain – the cause and effect offering many scenarios, some plausible and some outliers. What can we learn from past and present leadership approaches to prepare and anticipate future challenges and scenarios?
Join us in conversation with Dr. Elissa Farrow, a futurist, facilitator, researcher, and strategist.
Dr. Farrow will draw on her years of practice and research and share the role of artificial intelligence (AI) and knowledge in leadership processes for the future. She will unpack how these insights might impact the focus of project and change professionals who are supporting and developing the future. Elissa will outline the importance of mindset and how business value-oriented leadership will see delivery teams co-creating meaningful organizational and societal futures together.
The role of artificial intelligence (AI) and knowledge in leadership processes for the future
How these insights impact the focus of leaders and delivery teams who focus on achieving business value
Explore value-oriented leadership and the mindset is key in the co-creation of meaningful futures together.
Dr. Elissa Farrow is a social scientist, futurist researcher, facilitator, and strategist. Dr. Farrow has extensive experience in strategic organizational adaptation, research, facilitation and delivery. She has led and co-designed portfolios, programs, and projects to successfully deliver business and public value in various industries.
Dr. Farrow is an experienced board director and leader, previously holding global leadership positions with the Change Management Institute as well as the chair of DVConnect a service preventing domestic and family violence in Queensland, Australia. Change can be exciting, yet change can also evoke emotions of fear and uncertainty.
Dr. Farrow believes that there are many possible futures available to us in the present and that there is tremendous power in the ability to co-design and co-deliver those futures. Dr. Farrow's doctorate explored the organizational adaptation implications of artificial intelligence on organizational futures.
Elissa Farrow partnered with IIL in 2016 and resides in Australia. As well as other academic qualifications at Masters and Bachelor levels. Elissa regular consults and presents master classes and certified programmes in knowledge domains such as Portfolio, Programmes, Projects, Benefits, Change Management, AI Essentials and Foundations® and AgileSHIFT®.
Stepping Out of Fear Into Confidence
in All Stages of Life
Speaker, Visionary, Entrepreneur, High-Performance Leadership Coach
Jennifer Watson is confident that each of us can be extraordinary humans & leaders, confidently making powerful decisions in all stages of your life. But the key to achieving this level is learning to navigate through fear and creating consistent confidence in your decisions no matter the environment.
This presentation will journey the student through the major reasons why we experience fear and how to R.U.N. confidently through them. We will provide the R.U.N. to Confidence 3-Principle Framework to create consistent confidence no matter the stage of life you are in. In addition, we provide the rapid transformation tool to shift you into confidence no matter the adversity and create the life you want… NOW. Finally, we will address why consistent confidence will take your unique purpose and create momentum for your life, your career, your community & beyond.
Understanding your relationship with fear
Comprehension of the 3-Principle R.U.N. (Resolve, Unite, Nurture) Framework to consistently tap into Confidence
Understanding of tool to shift into confidence no matter the adversity
Comprehension of the influence of confidence to create the momentum in the life & career you desire
Jennifer Watson, MPT, I.M.T.,C., owner of Jennifer Watson Leadership, is a dynamic speaker and coach with a gift for intuitive and visionary coaching. She is an expert in wellness + leadership development, identity & mental edge enhancement, high- performance, post-trauma growth, movement & change adaptation, and soul-aligned living mastery.
Incorporating her expertise along with her athletic gifts as a former collegiate athlete and All- American, she has had the honor to share here message on the TEDx stage, NBC, Fox Radio and top Summit/Podcasts. With 20 years experience in business and leadership management + wellness advocacy, she inspires those to unleash their potential and performance in all areas of their life.
Her company, Jennifer Watson Leadership (JWL), supports ambitious leaders & entrepreneurs to step out of chaos into creation to live their legacy now. JWL does this through Mind-Body-Soul Wellness Amplification, Leadership + Communication Style Activation, and High-Performance Creation Mapping.
Her gift is truly to tap into the leaders "Jedi Flow State" in Wellness + Leadership and create their EXTRAORDINARY Business + LIFE ease + joy.
In addition, Jennifer is the owner of Watson Wellness. She received her undergraduate degree in kinesiology and a Master of Physical Therapy from the University of Wisconsin-Madison. During her time at Wisconsin Jennifer was also a member of the University of Wisconsin- Madison track & field team in which she received All-American honors. As she began her work, her interests began to grow outside the athletic arena. She has completed over 1500 hours of continuing education courses in mental health, manual therapy, functional orthopedics, and postural restoration. Her areas of focus & expertise include high performance, gut health, brain health, mental health and a special interest in men & women's health.
Jennifer Watson Leadership + Watson Wellness has given rise to Jennifer's great passion of supporting people in their journey to live their EPIC Health, their EPIC Leadership, and their EPIC Legacy that they were destined for.
You Own It! Taking Responsibility to Lead at Every Level
Leaders aren't born, they're made. And anyone can lead – you just have to know the ingredients of great leadership. When you learn what the best leaders do, and then act consistently, you will find it easy to lead. In this highly interactive presentation, Barry breaks down the elements of leadership and what you must do to grow as a leader. Barry has solved the leadership puzzle and is eager to share. Individuals will be inspired to lead from every level of their organization.
Elements of leadership, what's important and what isn't
The major personality traits leaders must have
Specific actions to grow into the leader you want to be
Barry Moline is a positive leader committed to helping you achieve at your highest level. In his successful 28 years as a CEO, he has seen many people struggle to collaborate and lead. Recognizing the widespread need to improve teamwork and leadership, Barry investigated and discovered the keys that best-practice organizations use to quickly collaborate and encourage staff to grow productive workplace relationships. He is eager to bring this valuable wisdom to your audience.
After 4 years of research, Barry wrote the award-winning book Connect!, where he shares the secrets to successful teamwork, communication and leadership. He's a columnist on Forbes.com and appears frequently in the media, including CBS, NPR, The New York Times, Fox Business News, Washington Post, Authority Magazine and many more.
Why Great Leadership is About
Understanding Yourself & Others
Head of People & Culture, Fujifilm Diosynth Biotechnologies, Holly Springs
Psychological safety, trust and emotional intelligence have been the talking points across industries and regions for decades. It is time we dig deeper into the psychology behind these terms and the leadership capabilities needed to enable safe relationships and trust to exist in the workplace. Spoiler alert: Mentalization is the key!
In this talk, Maria Ebro Andreasen deep dives into the concept of mentalization, where it originates, and how it enables great leadership. Maria will also bring you into a new way of understanding what talent is, the psychology behind talented leadership and give you practical exercises to grow your mentalize capacity and bring it into your organization to grow the psychological safety across your teams.
Understand how you can accelerate growth and psychological safety in your company
Get practical exercises for you to take home and start practicing to grow safety and trust
Gain insights into how you can rethink leadership to ensure real growth of both your employees and your company
With a master's in psychology and in philosophy, a coaching degree and a number of certifications within people assessments, organizational development and project management in her backpack, Maria Ebro Andreasen has combined theory with real life experience. Through her past 10 years of working as a leader and with leaders from various global large-scale companies, Maria Ebro Andreasen has tested out different psychological leadership theories and manages to bring the world of psychology into the everyday life of practical leadership.
Fostering a Crucial Characteristic for High-functioning Teams
Senior Director, Portfolio Management & Operations Planning, Mayo Clinic
Building a strong and cohesive team is a great way for leaders and team members to maximize their probability of successful outcomes, and working together in teams is an everyday occurrence for most of us. But is it just 'the luck of the draw' on the team members that we get, or are there principles to help build positive team dynamics with any given group? In this session, we will explore the concept of open-mindedness – why it's different, how it works, and how we can use it effectively with our working teams.
"But what if I don't work with open-minded people?" We will explore some ways to cultivate an open-minded mentality, even among the recalcitrant. We will talk through some myths regarding open-mindedness and how to dispel them. While open-mindedness is a strong facilitator of positive group dynamics, it's not a panacea, so we'll cover some watchouts. Finally, we'll identify some ways that open-mindedness can serve as a critical bridge and binding agent for teams, even when individual members may have highly discrepant philosophies or styles.
What is open-mindedness and how does it differ from curiosity?
What are the principles of open-mindedness that we should follow?
What are some myths and limitations of open-mindedness that we should know?
How do we position our organizations for success with open-mindedness?
Michael Klein joined the Mayo Clinic in 2015, and his current responsibilities include oversight of its Enterprise Portfolio Management Office. Previously, Mike served as the Operations Administrator within a group that commercialized Mayo Clinic's knowledge and expertise in non-patient care settings.
Before joining Mayo, Mike worked in finance at Procter & Gamble and as an investment banker at Deutsche Bank. He is currently a member of the Project Management Institute's Global Executive Council and serves on their Advisory Committee. Mike earned his bachelor's degree in psychology from Harvard University and a master's degree in business administration from MIT's Sloan School of Management.
How to Master the Skill of the Century
Author of Hooked and Indistractable, NirAndFar.com
You sit down at your desk to work on an important project, but a notification on your phone interrupts your morning. Later, as you're about to get back to work, a colleague wants to chat. At home, screens get in the way of quality time with your family. Another day goes by, and once again, your most important personal and professional goals are put on hold. This presentation will reveal the hidden psychology driving us to distraction and why solving the problem is not as simple as swearing off our devices: Abstinence is impractical and often makes us want more. Participants will learn the secret of finally doing what you say you will do with a four-step, research-backed model and reveal the key to getting the best out of technology, without letting it get the best of us.
An understanding of the root cause of distraction and what to do about it.
Strategies to manage distraction at work and at home by understanding the four parts of the Indistractable Model.
Tactics you can use immediately to stay focused and help others become Indistractable.
Nir Eyal is formerly a lecturer in marketing at Stanford's Graduate School of Business and also taught at the Hasso Plattner Institute of Design.
His first book, Hooked: How to Build Habit-Forming Products, is an international bestseller and taught companies how to design more engaging products. His second bestseller, Indistractable: How to Control Your Attention and Choose Your Life, reveals the Achilles' heel of distraction and provides a guidebook for getting the best of technology without letting it get the best of us.
Indistractable received critical acclaim, winning the 2019 Outstanding Works of Literature (OWL) Award, was named one of the "Best Business and Leadership Books of the Year", according to Amazon and one of the "Best Personal Development Books of the Year" by Audible. Nir blogs at NirAndFar.com.
Research-Backed Skills for Effective and Inspired Leadership Through Change
Founder, Change is Heart Work
Change is inevitable and it is hard. It is happening around us and within us each day. Imagine if you could shift your perspective from change happening to you, but instead for you. So, what if you had a practical approach guided by your emotions that harness the power of change? And, what if fueled by this approach you now have a way to embrace change enthusiastically by learning to become more adaptable and resilient through that change?
In collaboration with Change Enthusiasm Global, LLC ("CEG"), Elaina Carpino introduces not only a proven strategy to harness the power of emotion to fuel growth through change in Change Enthusiasm® but also six research-backed change leadership skills in CHANGE Traits™. Grounded in CEG's leading research on change and emotion in the workplace, in partnership with research institute CGK, and inspired by the Periodic Table of Elements and the chemistry of emotions, you will gain a deeper understanding of the power of leaning into your emotions and inspiring those around you to do the same when leading through change and transformation. You will understand how to apply this powerful mindset and skills for change so that you can harness your personal growth to influence, inspire and lead others through that change.
Learn how to harness the signal emotions of change to fuel growth
Appreciate how the power of change is an opportunity, squarely sitting as your choice, to maximize
Understand CEG's research-backed CHANGE TraitsTM for effective leadership through change
Discover data-based insights on how change and emotion impact the workplace
Elaina is Change is Heart Work's Founder. In this role, Elaina supports a culture of accountability, transparency, inclusivity, operational excellence, and empowered decision-making through the power of leadership development and coaching.
Elaina is a responsive, transformational people leader who can deliver informed, data-driven decisions, inspire a value-based environment across the organization, and support the design, development, and deployment of innovative solutions that realize and support the vision for the organizations she serves.
She has more than 20 years of experience driving transformational change in high-performing teams and organizations. Her specialty is helping people see their potential and realize their personal and professional goals through behavior changes that bring out their very best.
Elaina has held senior and executive leadership roles with Dow Chemical, Nationwide Insurance, Owens Corning, Tesla, LUMA Institute and most recently MURAL. Her business expertise includes sales, delivery, manufacturing, supply chain, operations, strategy and talent development, and product commercialization.
She holds degrees in chemical engineering and business operations excellence from The Ohio State University. She is a certified Lean Six Sigma Black Belt, holds three application patents for advanced insulation technology and installation, and serves on the board of Buckeye Engineering Women in Executive Leadership (BEWEL) for The Ohio State University College of Engineering.
Elaina received executive leadership training from the University of North Carolina, is a graduate of the International Coach Academy, and is a certified ACC professional coach through the International Coach Federation.
How to Thrive in Uncertain Times
Innovation Strategy Advisor, Lighthouse Consulting
"It'll be over soon." "If we can just get to a new normal." Disproportionately, these remain the most common refrains of leaders today. They reflect a stubborn belief that leadership is about getting through and getting back – back to some kind of normal, new or old, back to a state of status quo, back to leadership of old. Trouble is, this doesn't reflect our new reality. We live and lead in a world more volatile, uncertain, complex, and ambiguous than ever before – not temporarily, but perpetually. This is our new abnormal. Experts agree: Leadership must fit the situation to be effective. That means leadership as we once knew it must change. To succeed, it must change and embrace rebel leadership.
Rebel leadership is a new term that relies equally on its parts. Taken alone, "to rebel" means going against the norm, being open, innovating, and adapting. Trouble is, we tend to think of these as isolated acts – isolated to a situation or an individual. Similarly, we see "leadership" simply as compelling others to follow, and as one individual ideating, guiding, and solving. Right now, neither is enough. We need the ability to adapt and innovate not just now and then, but perpetually. We need to lead culturally, not heroically. We need rebel leadership. For two decades, the most successful organizations have proven it works. Regardless of sector, the patterns are clear, the lessons accessible, and the power of rebel leadership proven. It's time to change. Here's how.
Our views of leaders and leadership are synonymous. They shouldn't be. Your success and your organization's depend on changing your view.
Purpose is powerful, but alone is not enough. Laugh all you want, but it turns out soul matters most.
Of all the vital strategic assets leaders have, the most important is the one the majority squander. Three things explain why it works or fails.
Shifting to a rebel leadership mindset isn't as hard leaders might think. Letting go of an outdated view of leadership might be. A simple tool helps enormously.
Larry Robertson is an innovation and strategy advisor helping organizations and their leaders discover value at the nexus of leadership, entrepreneurship, and creativity. A Fulbright Scholar, he's the internationally-acclaimed author of 3 award-winning books: Rebel Leadership, The Language of Man and A Deliberate Pause. He's also a popular columnist with Inc. Magazine, The Creativity Post, CEO World Magazine, SmartBrief, Fast Company, and other publications.
Leading with Human Values in the Age of Artificial Intelligence (AI)
Founder, CEO, Cognitive Insights for Artificial Intelligence
Today's computing power and big data capabilities are driving the proliferation of artificial
intelligence (AI)-enabled technologies at unprecedented speed and for many of us, business
decisions relating to the development and/or use of AI are now front and center. At the same time, AI-enabled technologies are facilitating discrimination, raising questions on privacy and
security, spurring change in transparency and accountability, fueling fears about job replacement,
and feeding competition on the international stage.
Leadership now demands asking and answering the hard question: How do we use AI in a manner that best benefits humanity? Using common decisions and dilemmas now facing business leaders and managers as a backdrop, Monica Lopez deep dives into why we need AI ethics and how to leverage human values to lead with a strong moral compass.
Understand the AI landscape to accelerate growth
Gain insights into how to lead with strong AI ethics
Make values-driven decisions with AI use and/or development
Dr. Monica Lopez is a serial entrepreneur and Founder and CEO of Cognitive Insights for Artificial Intelligence. Known for her human-centered and cross-industry approaches to innovation, Dr. Lopez is an expert in the science, ethics, and governance of artificial intelligence (AI) and has front line experience as a strategy advisor in the AI-enabled autonomous systems, healthcare and biotechnology, cybersecurity, and higher-education industries. Passionate about educating the next generation of visionaries and leaders as engaged and responsible citizens, she is also teaching faculty at Johns Hopkins University. A sought-after speaker and published author, Dr. Lopez holds BAs in psychology and French, an MA and PhD in cognitive science, and a graduate certificate in international studies, all from Johns Hopkins University. She also earned a certificate in AI policy from the Center for AI and Digital Policy, Washington, D.C. and a certificate from the Venture Capital University Independent Director Initiative, University of California Berkeley, School of Law.
Values-Driven Decision Making
Position your Ideas in a Busy World
Founder & CEO, Meaning Quotient – MQ Learning
Leading with the Frontal Lobe:
Strategies to Harness Your Mental Energy to Fuel Innovation
Head of Operations, The BrainHealth Project, The University of Texas at Dallas
The frontal lobe is like the brain's CEO – it's responsible for executing essential leadership skills such as decision making, problem solving, and innovation. You may be surprised to find that many of your daily habits hinder the frontal lobe's efficiency. How can you better operate in your environment to steward your mental energy and support your frontal lobe? By dropping toxic habits and applying cognitive strategies you can become a more innovative thinker and stronger leader for years to come.
Understand how daily habits can be helpful or harmful for your mental energy and brain performance.
Understand how to proactively structure your day to increase focus and ignite innovative thinking.
Learn how to minimize information overload and recharge your brain throughout the day to build cognitive endurance.
Dr. Julie Fratantoni is a cognitive neuroscientist at the Center for BrainHealth at the University of Texas at Dallas. She is Head of Operations for The BrainHealth Project™ – a ten-year, longitudinal research study seeking to define, measure, and improve brain health and performance across the lifespan. She leverages behavioral science and science communication to make neuroscience approachable and to create tools that help you become proactive about your brain health.
Filling the Green Skills Talent Gap
Executive Director, Engineers for a Sustainable World
The transition to a green and greening economy is well underway fueled by innovations in nearly every field from power generation and distribution to packaging and logistics along with ESG (Environmental, Social & Governance) demanding action and attention in boardrooms everywhere. This is good news, however, per the LinkedIn Green Skills report, "The hard truth is that right now we are nowhere close to having sufficient green talent, green skills or green jobs to deliver the green transition." you will be impacted whether you're in a green industry or not.
In this session, you will get the facts about this seismic shift taking place in the workforce. Learn what green and greening skills are, why they're significant and how they are acquired.
Thomas works to advance green jobs sustainability and climate initiatives through communication and collaboration with social enterprises and non-profit organizations. He is currently the executive director for Engineers for a Sustainable World. ESW is a growing, student-based non-profit comprised of 1,500 Engineering and Technical students leading community-based sustainability projects on 45 University campuses in the US and Canada.
Previously, he was the Executive Director and CEO of ASME (The American Society of Mechanical Engineers), a global membership, standards and educational organization. A leader in association management, Thomas has served as the President/Board Chair of CESSE (Council on Engineering & Scientific Society Executives), an advisor to the digitalNow conference, and co-author of the Digital Transformation Readiness Assessment research report.
He is a frequent blogger and speaker on trends in green jobs. Thomas has acted as advisor and board member for several private companies and non-profit organizations. Thomas holds five patents in the field of physical security. He is a Fellow of ASME and member of the Pan-American Academy of Engineering.
Former Editor of Harvard Business Review and New York Times Best-Selling Author
There is a hidden epidemic of stress that threatens to derail our careers and lives. It's called "microstress" and can trigger small, almost invisible moments of stress that build up. Making matters worse, microstress comes from people you are closest to — at work and in your personal life. The long-term effect is devastating: microstress invisibly weighs us down, damages our physical and emotional health, and contributes to a decline in our overall well-being. The good news is that once you understand where microstress comes from, you can fight back.
Karen Dillon is a former editor of Harvard Business Review and a three-time co-author with Clayton Christensen, including the New York Times best-seller, How Will You Measure Your Life?
The Integrative Leadership Requirements for the 21st Century
Trainer, International Institute for Learning (IIL)
We're in the 21st century and this is meant to be the Dawning of the Age of Aquarius. A time of economic expansion and technological advancement. Much of the progress we see in the world today is based on the efforts and strategies developed in the past. Industry 4.0 is emblematic for this. When looking to the future we can't help but ask ourselves where will it lead us, or will we lead "IT".
Now that many elements of Industry 4.0 are being achieved, shouldn't begin to prepare for what comes next? What technologies will create the basis for future success? Moreover what is our intent with our ever accelerating progress? As much as we embrace artificial intelligence it will not give us all of these answers. More than ever leadership is required to master our future. We need a Leadership 5.0. Join me in entertaining what that could look like.
Mark is a senior Practitioner/Consultant and Trainer on all things related to projects, programs, project portfolios and PMO's. He has 21 years of valuable management and leadership experience in various operational departments of large multinational organizations. He has coached both executives, senior managers, team leaders and members. This practical experience enables Mark to convey project management and soft skills theory in a pragmatic, hands-on, and authentic manner.
Mark is founder and an active member of the PMI Austria Chapter and a recognized lecturer in several universities. Joined IIL in 2007 works with clients worldwide and resides in Vienna.
Certifications: PMP, CSM, PMI-ACP
High-Performance Brain Training is Real
Chief Operating Officer, Center for BrainHealth, The University of Texas at Dallas
Neuroplasticity is real – your brain changes with how you use it – every day, regardless of your age. Your brain is the most important organ in your body and involves ongoing processes and networking every minute of every day. So, why do we reserve the principles of "Kaizen", literally meaning "good change" for such mundane processes like manufacturing or workflow?
This presentation provides a foundational understanding on the intersection of neuroscience, cognition, and human behavior, and how they impact work performance. We'll also understand your ability to improve brain performance based on decades of neuroscience and human behavioral science research.
People crave health and wellness no matter their life circumstance. They just need to know how to get started on their brain health journey, and they need to be able to measure their progress. That's where we come in at Center for BrainHealth. We do the science, and we translate discoveries into strategies that are easy to adopt and are demonstrated to work.
We can all be the architects of our own better brains by accessing our personal neuro-pharmacy. Kaizen for your brain is the concept of creating daily brain healthy habits so your best brain years are in your future, not your past. Everything begins and ends with your brain. Learn how to use it more efficiently.
Understand how strengthening cognitive skills can make you more innovative and a better problem solver
Understand how maladaptive behaviors in the workplace can create chronic stress and negatively impact resilience, productivity, and precision in analysis
Be able to articulate the actual financial cost of distractions in the workplace and the "brainomics" of operating in a professional workplace marked by poor brain performance
Understand how cognitive bias impacts decision-making and learn to recognize opportunities to combat such biases
Begin to understand strategies to help build resilience in your own brain, thereby reducing stress and the negative implications of working under chronic stress
Articulate the ability to architect your own brain function to become more effective in client relations and have adaptive thinking in an environment with constant change in rules and laws, to become a more agile thinker
Learn basic techniques to improve strategic attention, integrated reasoning, and innovation to more efficiently use brain resources and devote time to matters requiring deep thinking versus routine tasks
Stephen White is Chief Operating Officer at Center for BrainHealth®, a translational research center of The University of Texas at Dallas.
With more than 15 years of experience as an executive in commercial healthcare products and service, combined with experience as a commercial attorney and CPA, Stephen joined the Center for BrainHealth to lead its commercial operations and help bring science-based innovations, technologies and strategies to the public.
Previously, he served as Vice President of Global Sharing Solutions for Leica Biosystems, a Danaher Life Sciences company, and helped commercialize innovative digital pathology solutions to improve patient access to subspecialty expertise. Steve was also head of Corporate Development and General Counsel for Aperio Technologies before it was acquired by Danaher in 2012.
Before moving to the corporate world, Steve had almost 20 years of experience in private legal practice in Arizona, partly as Senior Counsel at Squire, Sanders & Dempsey, before opening his own practice focused on healthcare and specialty finance. Prior to that, Steve practiced as a CPA and business consultant for the audit team at Coopers & Lybrand.
A Four-Part Framework for Building and Leading a Hybrid Team in the New Workplace
PMO Director & Author, Cisco Systems
Organizations around the globe are presented with the challenge of how to structure and organize their teams. Back to the office, fully remote, or somewhere in between? In this session, Hassan Osman, expert in virtual and hybrid teamwork, will cover a four-part framework that will help you analyze, plan, manage and evaluate your team's hybrid work model effectively.
The main elements of a Hybrid Work Model
How to analyze your hybrid work arrangement from a job and employee perspective
How to run meetings that are productive for on-site and remote team members
How to define and evaluate the success factors of a hybrid work model
Hassan Osman is a Program Management Office (PMO) Director at Cisco Systems* where he leads global virtual teams on delivering large and complex programs.
He is the author of several Amazon Bestselling books, including Influencing Virtual Teams and Don't Reply All.
Before joining Cisco, Hassan was a manager at EY, where he analyzed failing programs at Fortune 100 companies and recommended strategic plans to fix them.
He holds PMP, CSM, and ITIL certifications and blogs about managing remote teams on thecouchmanager.com
*views are his own and not those of Cisco
Trainer, International Institute for Learning (IIL)
In a world that conducts business across continents and geographical borders, more than ever it is essential for team and organizational leaders to not only understand but also embrace the diversity of cultures; this is intercultural competence.
Intercultural competence gives one the ability to effectively and appropriately communicate with people from other cultures in a competitively complex world.
The participant in this program will gain cultural insights needed to build intercultural teams and navigate cultural diversities, without knowingly violating what are deemed to be acceptable or unacceptable cultural norms.
Articulate on the meaning of culture and intercultural competence
Express the importance of body language and appropriately demonstrate its emblems
Describe three cultural models and consider their application in assimilating cultural behaviors
Define emotional intelligence and explain how it is linked to cultural intelligence
Examine the four cultural intelligence capabilities and give examples of how each is developed
Develop a personal cultural profile and compare its dimensions to gain an appreciation for intercultural competence
Jacqueline Dennis is a Project Management Professional with experience that encompasses technical, instructional, and soft science skill sets. Her technical experience spans multiple industries, i.e., education, software, technology, and telecommunications, which includes research and development, as well as managing projects, and programs in an Information Technology (IT) project portfolio for a state government authority.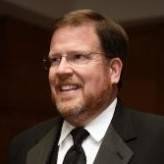 Sr. Consultant and Trainer, International Institute for Learning (IIL)
In this on-demand course , you will explore key coaching concepts and skills in an environment where skills and habits can be developed, sharpened and improved, and/or initiated. The complete program includes highly interactive on-demand course activity and experiential learning.
This learning solution delivers a practical tool kit for developing coaching skills that you can leverage as a leader with your team. The objective of this course is to provide a platform for developing and growing key coaching skills so that you can help your team members become more self-sufficient and focused. This, in turn, helps you to become even more productive as your time is freed up, allowing you to focus on the strategic, big-picture direction.
Learning will be supported through individual problem-solving exercises and conducted by a practicing, accredited professional coach/experienced workshop facilitator.
You'll learn how to:
Define what is coaching, what ifs not and what's in it for managers to coach
Recognize difference between various developmental interactions like coaching. counseling and mentoring
Explain and interpret the different roles ofa manager and the process of coaching
Practice skills of coaching as a manager
Formulate an individual development plan for application at workplace
Ed Lively, PMP, MCT, CSM brings a wealth of experience to the project management field as a practitioner, presenter, mentor and author. An IIL Senior Consultant and Trainer, Ed is enthusiastic about motivating and developing others and has taught thousands of managers, team members and executives from 32 industries and 16 countries.