The Evolution of Project Management
By Harold Kerzner, PhD., and Cynthia Snyder Dionisio, MBA, PMP
The Evolution of Project Management explores the transformation of project management from traditional methodologies to modern approaches. It highlights the early roots of project management in aerospace and construction, the introduction of network techniques like PERT and CPM, and the impact of technological advancements and agile methodologies.
In recent years, the adoption of agile practices has seen significant growth, with empowerment, stakeholder engagement, and transparency becoming essential in both predictive and agile projects. The current trend is to embrace a hybrid approach that combines structured, predictive methodologies suitable for projects with known and stable scope, along with agile/adaptive approaches suited for projects with evolving or unknown scope and requirements.
As the profession continues to evolve, it is important to recognize the foundation laid by military and engineering projects, while also incorporating leadership skills and adaptive ways of working. With millions of professionals in the field, project management is a catalyst for change and transformation, and it remains to be seen where the future of the profession will lead.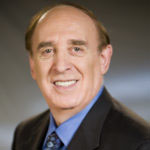 Dr. Harold Kerzner
Senior Executive Director, International Institute for Learning
Harold D. Kerzner, Ph.D., is Senior Executive Director at the International Institute for Learning, Inc., a global learning solutions company that conducts training for leading corporations throughout the world. He is a globally recognized expert on project, program,
and portfolio management, total quality management, and strategic planning. Dr. Kerzner is the author of bestselling books and texts, including the acclaimed Project Management: A Systems Approach to Planning, Scheduling, and Controlling, Thirteenth Edition.
Cynthia Snyder Dionisio, MBA, PMP
Practice Lead for IIL's Project, Program, and Portfolio Management (PPPM) Practice

Cyndi has over 20 years of experience leading international project teams, consulting, developing courses, and facilitating training. She has received several awards, including the
PMI Fellow Award in 2018 and PMI's Distinguished Contribution Award in 2009. Cyndi is passionate about turning chaos in order, engaging with awesome teams, solving problems, and facilitating achievement.