The Impact of Artificial Intelligence on Stakeholder Relations Management Practices
By Harold Kerzner, Ph.D. and Elissa Farrow, Ph.D.
The emergence of AI advancements, such as ChatGPT, and the subsequent surge in its utilization, have highlighted the importance of establishing well-defined objectives and criteria to determine the appropriate extent of AI integration in project decision-making and problem-solving processes.
Often, decisions within organizational contexts are influenced by power dynamics and notions of control, where the loudest voices tend to prevail. Achieving consensus and transparency with affected stakeholders will be crucial in determining the optimal level of AI implementation. If a decision carries implications for human life, a future article will delve into the necessary validation processes.
In cases where stakeholder trust in AI adoption cannot be fostered, it may be necessary to explore alternative approaches to decision-making or problem-solving, free from AI practices. However, this may prove increasingly challenging for larger organizations that view AI as an efficiency enabler.
Companies must adopt a firm ethical stance regarding the inclusion of stakeholders in the decision-making process at the project's outset, allowing them to choose whether AI can or should be utilized and to what extent. This enables adequate time to prepare but also commences to move people up the engagement curve from hearing the message, to understanding their place in the verification and validation of the decision and to then own the outcome.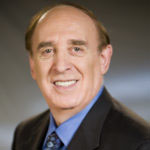 Harold Kerzner, Ph.D.
Senior Executive Director, International Institute for Learning
Harold D. Kerzner, Ph.D., is Senior Executive Director at the International Institute for Learning, Inc., a global learning solutions company that conducts training for leading corporations throughout the world. He is a globally recognized expert on project, program,
and portfolio management, total quality management, and strategic planning. Dr. Kerzner is the author of bestselling books and texts, including the acclaimed Project Management: A Systems Approach to Planning, Scheduling, and Controlling, Thirteenth Edition.
Elissa Farrow, Ph.D.
Senior Consultant and Facilitator
International Institute of Learning
Dr. Elissa Farrow is a futurist, author, facilitator, coach, and strategist. She has over 25 years of experience in research, organizational innovation, design, adaptation, and benefit realization. Dr. Farrow is known for her compassionate leadership and engagement approach. She is an experienced leader and has been a partner in transformation in various industries. Dr. Farrow is a published author, and her doctoral research explored the implications of Artificial Intelligence on organizational futures. Her research created innovative adaptation principles for leaders and delivery teams as well as new knowledge relating to how to best transform organizations operating models to anticipate and create positive futures. In 2023, Dr. Farrow became an Adjunct Fellow at the University of the Sunshine Coast.