The Impact that Artificial Intelligence Might Have on Project Management Practices
By Harold Kerzner, Ph.D. and Elissa Farrow, Ph.D.
As the digital landscape continues to evolve, the future cooperative relationship between ethical AI and project management needs to balance risk and innovation, ensuring that the ethical dimensions are not overshadowed by the allure of technological advancement. The future evolution of project management will rest on our ability to seamlessly weave AI-driven efficiency with ethical, sustainable, and responsible project management practices.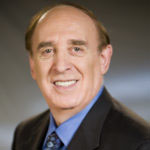 Harold Kerzner, Ph.D.
Senior Executive Director, International Institute for Learning
Harold D. Kerzner, Ph.D., is Senior Executive Director at the International Institute for Learning, Inc., a global learning solutions company that conducts training for leading corporations throughout the world. He is a globally recognized expert on project, program,
and portfolio management, total quality management, and strategic planning. Dr. Kerzner is the author of bestselling books and texts, including the acclaimed Project Management: A Systems Approach to Planning, Scheduling, and Controlling, Thirteenth Edition.
Elissa Farrow, Ph.D.
Senior Consultant and Facilitator
International Institute of Learning
Dr. Elissa Farrow is a futurist, author, facilitator, coach, and strategist. She has over 25 years of experience in research, organizational innovation, design, adaptation, and benefit realization. Dr. Farrow is known for her compassionate leadership and engagement approach. She is an experienced leader and has been a partner in transformation in various industries. Dr. Farrow is a published author, and her doctoral research explored the implications of Artificial Intelligence on organizational futures. Her research created innovative adaptation principles for leaders and delivery teams as well as new knowledge relating to how to best transform organizations operating models to anticipate and create positive futures. In 2023, Dr. Farrow became an Adjunct Fellow at the University of the Sunshine Coast.