Working with Toxic Project Team Members
Often, project managers find themselves without the option to select their collaboration partners during project execution. In due course, all project managers encounter individuals who lack engagement and exhibit harmful behaviors. These individuals openly critique the company, their teammates, and the projects, all the while showing no inclination to amend their conduct. Project managers hold the expectation that these individuals, who manifest such toxic behaviors, are not included in their teams due to the potential adverse outcomes, particularly the possibility of their negative influence spreading to others. Coping mechanisms for handling stress can vary widely among individuals. When most people encounter these adverse emotions and lack confidence in effectively navigating their circumstances, they might begin to exhibit toxic conduct towards their colleagues.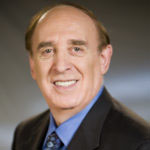 Harold Kerzner, Ph.D.
Senior Executive Director, International Institute for Learning
Harold D. Kerzner, Ph.D., is Senior Executive Director at the International Institute for Learning, Inc., a global learning solutions company that conducts training for leading corporations throughout the world. He is a globally recognized expert on project, program, and portfolio management, total quality management, and strategic planning. Dr. Kerzner is the author of bestselling books and texts, including the acclaimed Project Management: A Systems Approach to Planning, Scheduling, and Controlling, Thirteenth Edition.